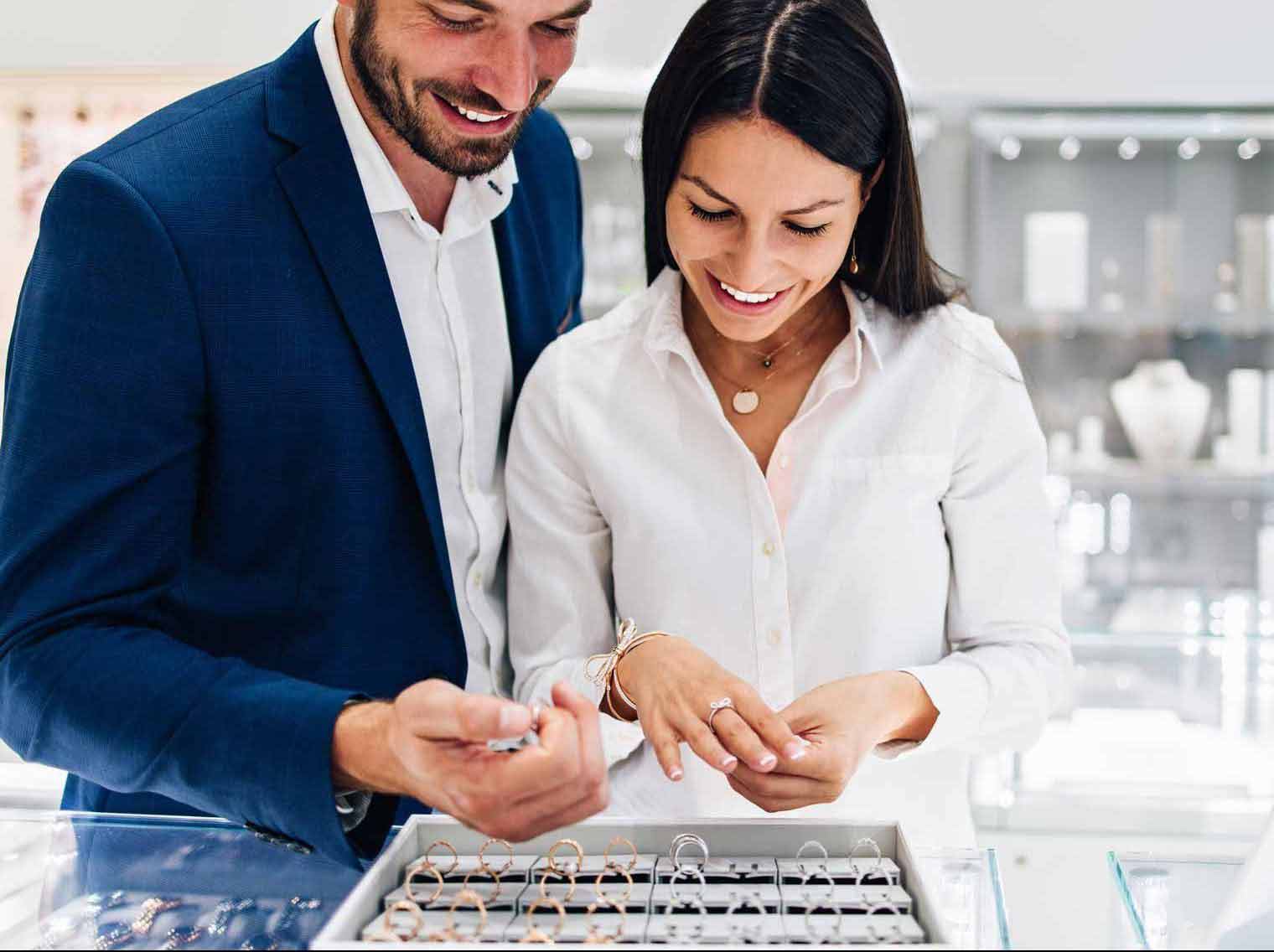 Your Personal Jeweler & Team
Design & Customize Your Unique Items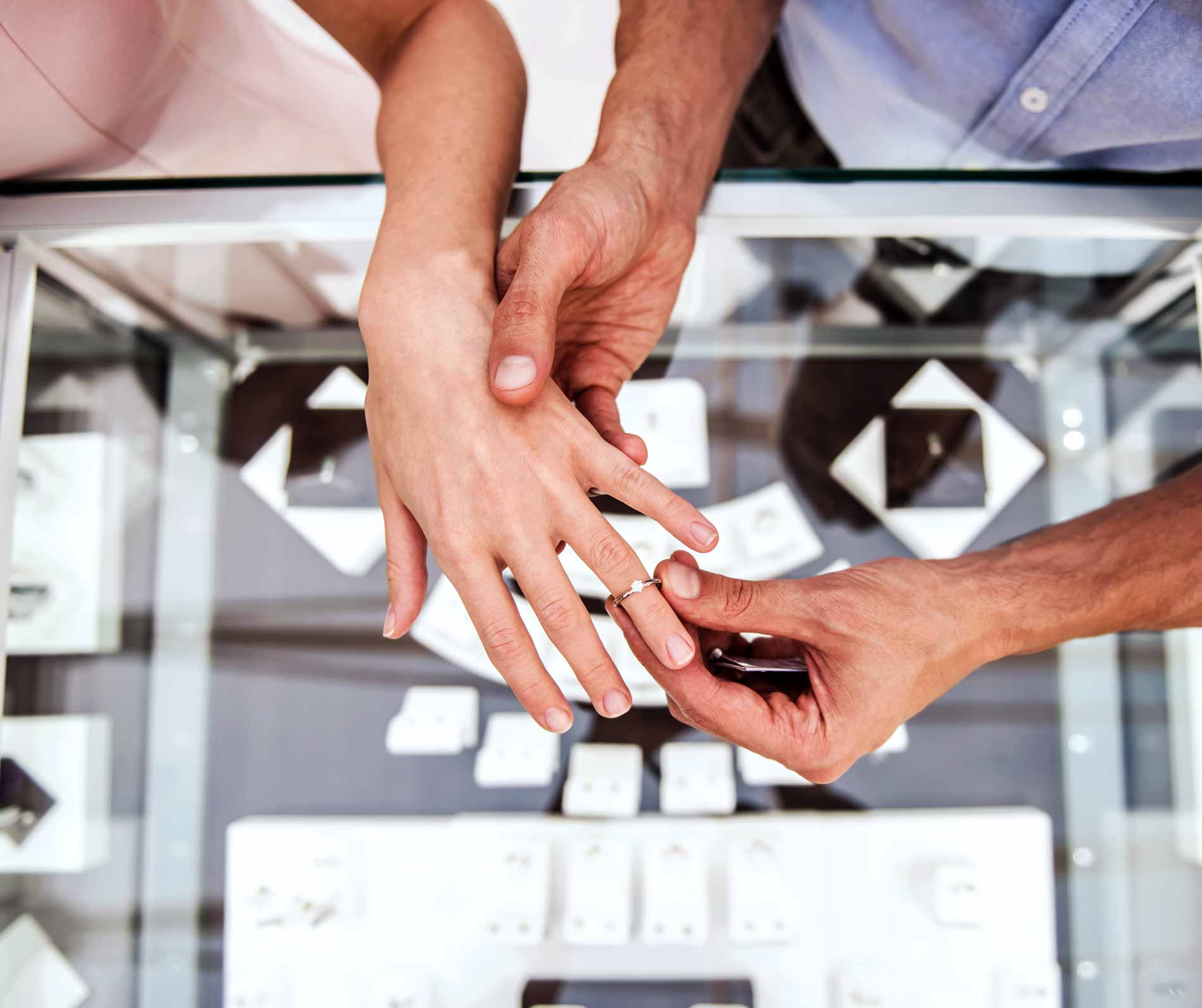 We Specialize in Custom Jewelry Made with Conflict-Free Gemstones!
Custom Jewelry Designer in San Diego, CA
We have been in business for over 30 years ! You won't find another jewelry store quite like Jewelry by Design! Here, we bring custom handmade jewelry to life for each and every one of our customers. From custom-made pieces designed to capture sentimental moments, to restorations for heirloom pieces, to transforming old pieces into new treasures, we take a totally unique approach to jewelry. Your Personal Jeweler and team it's all custom-designed and handmade in-house by your personal jeweler, Mark Beauchamp.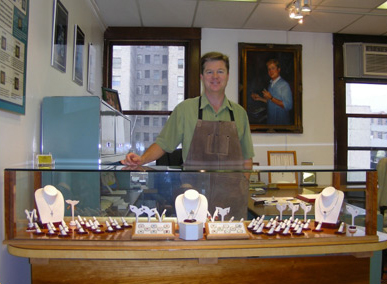 Your Personal Jeweler and Team
Jewelry By Design is an American family-owned and operated San Diego business since 1990. Our long-term success is because we please our clients with our design ideas, quality of workmanship, and integrity. We have many customer testimonials and references.
Mark and Cheryl Beauchamp work together as a team of jewelry makers to provide high-quality service, custom jewelry designs, and the finest hand-crafted jewelry. I (Mark) create all the designs and jewelry. I have a Bachelor of Arts degree in Applied Design from SDSU.
I hand make fine jewelry and specialize in engagement rings, wedding rings, wedding jewelry, earrings, specialty jewelry, women's rings, men's rings, and pendants. I also provide jewelry repair services. I am an environmentally-friendly jeweler utilizing eco-friendly manufacturing and ecological sustainability processes. I provide ethical conflict-free and responsible diamonds and gems.
I strive for the highest quality of jewelry craftsmanship but a greater joy is to listen to and interact with each client. They often commemorate an important event not only with what looks good but with a concept, a mood or a theme that resonates for them. When the client is pleased they have jewelry that looks right, feels good and means the world to them. Dreams are realized in such extraordinary creations as these.
I am involved in the entire process of making your jewelry desires become reality. Whether or not you have a design, I will listen to your ideas, show you other similar jewelry, and draw a design sketch for you. I then create the model in wax, which you may try on and approve or change. Contact us today to begin your custom jewelry design process. I provide complete quality control from start to finish. I have a large selection of gemstones (gemstone provider) and can provide diamonds at wholesale prices.
I welcome your call or visit to make your jewelry dreams a reality!
Your Personal Jeweler,
Mark Beauchamp
Stop in Today!
We use conflict-free, environmentally-friendly stones, sourced responsibly.
We deliver personalized service from start to finish and everything is done custom!
Our store is open-concept. Watch Mark reset your stone or repair your jewelry in person!
All of our jewelry makers' repairs and custom work comes with a lifetime quality guarantee.
We offer free appraisals, no-interest payments and service personnel discounts.
Discover Custom-Designed, Handmade Jewelry
Jewelry is personal. It means something to the person wearing it—whether it represents a special moment in your life, a fond memory or your personal style. No matter what sentimental significance your jewelry has, you deserve better than a run-of-the-mill piece.
Jewelry by Design is proud to bring San Diego, CA customers custom-designed and handmade jewelry that's one-of-a-kind; significant to your life and style. As a custom jewelry designer, we take all the meaning and emotion behind your jewelry and channel it into inspired pieces—and we do it in a variety of ways. From brand-new pieces, imagined and made right here in our jewelry store, to reconditioning and reimagination for old, tarnished pieces, we bring out the best in custom pieces, no matter where the starting point is. From rings to pendants and beyond, we work with high-quality precious metals, conflict-free gemstones and a passion for bringing them together with exquisite detail.
Already have a piece that's meaningful to you? More than just jewelry makers, we're also repair experts. We can take grandma's wedding ring or an antique piece and repair it to its original splendor—resetting stones, fixing clasps, polishing metal and more. You're even free to watch us work! Your pieces are always in our capable hands, handled with precision and loving care.
From custom engagement rings to breathtaking pieces imbued with creative imagination, we're the best place in San Diego, CA for unique jewelry. Bring us your ideas or the pieces you already love and leave wearing jewelry that's eye-catching, breathtaking and worth passing down through the generations.
Jewelry, Designed for You
Jewelry is sentimental and special, meant to convey emotion, capture memories and showcase taste. Why not get a piece that's truly unique, designed and made for you? Start the process here with our custom jewelry designer!
Custom jewelry store serving customers from the following areas:
Downtown San Diego, CA
San Diego, CA
San Ysidro, CA
Coronado, CA
National City, CA
Chula Vista, CA
Lemon Grove, CA
La Jolla, CA
La Mesa, CA
Bonita, CA
Imperial Beach, CA
Spring Valley, CA
El Cajon, CA
Santee, CA
Del Mar, CA
Poway, CA
Solana Beach, CA
Rancho Santa Fe, CA
Cardiff By The Sea, CA
Jamul, CA
Lakeside, CA
and more!