Custom Handmade Jewelry in San Diego, CA
Jewelry by Design treats every customer and every piece of conflict-free jewelry like a unique original. We understand the sentimentality of your jewelry and the attachment you have to the feelings, moments and memories it represents. From careful restoration of heirloom pieces to custom engagement rings, we treat every project with integrity and deliver breathtaking results that do justice to your jewelry.
We're known across San Diego, El Cajon, and La Mesa, CA for our skill and craftsmanship, and for our penchant for detail and attention. We do the work right—from simple repairs to custom creations. Behind it all is a dedication to excellence that runs right down into the very heart of our craft. We source conflict-free jewelry gemstones to create ethical jewelry, perform in-house repairs and quality control, treat every customer with respect and guarantee our work.
Custom Jewelry:
We design, create and customize ethical jewelry in-house, to the exact specifications of every customer. Everything is custom-designed and handmade in-house after consulting with you. Whether we're crafting something entirely new or breathing new life into a piece with potential, nothing comes close to the sentimental value and stunning beauty of custom handmade jewelry—and no one in San Diego, CA does it better than we do.
Repurposing & Refabricating Jewelry:
Jewelry that's damaged, old or understated can have a life beyond how it currently looks. All it needs is a little love and imagination. Bring us your old or unwanted jewelry and let us turn it into something exceptional. We can repurpose and refabricate custom necklaces, rings, earrings, pendants, bracelets and more. Whether it's a reimagination of the concept or meticulous improvements to the design, we promise your jewelry will never look better.
Jewelry Repair:
Bring us damaged jewelry and watch as we restore its integrity, beauty and value. From grandma's priceless ring that needs a stone reset, to a damaged chain or an earring with a loose fitting, we repair everything. Best of all, we do it right in our shop! You can actually stand and watch Mark make repairs to your treasured heirloom, so you never have to worry about quality control.
Jewelry Cleaning:
Old jewelry that sees lots of wear will show its age over time. Blemishes, tarnished areas, loose stones, scratches and more will all detract from the beauty of your pieces. Bring them to us for cleaning and we'll restore the shine and luster of your metal and stones, so your piece looks as good today as it did 10, 20 or even 100 years ago!
Jewelry Style Types
I have developed five primary, conflict-free jewelry style types which are fairly well defined and within them are variations which can be better refined. Along with pictorial examples I listen to the customer key words. I've found many people want ethical jewelry either perfectly balanced or asymmetrical – either petite and dainty or bold and dramatic – either the newest daring look or a classic well-tailored appearance.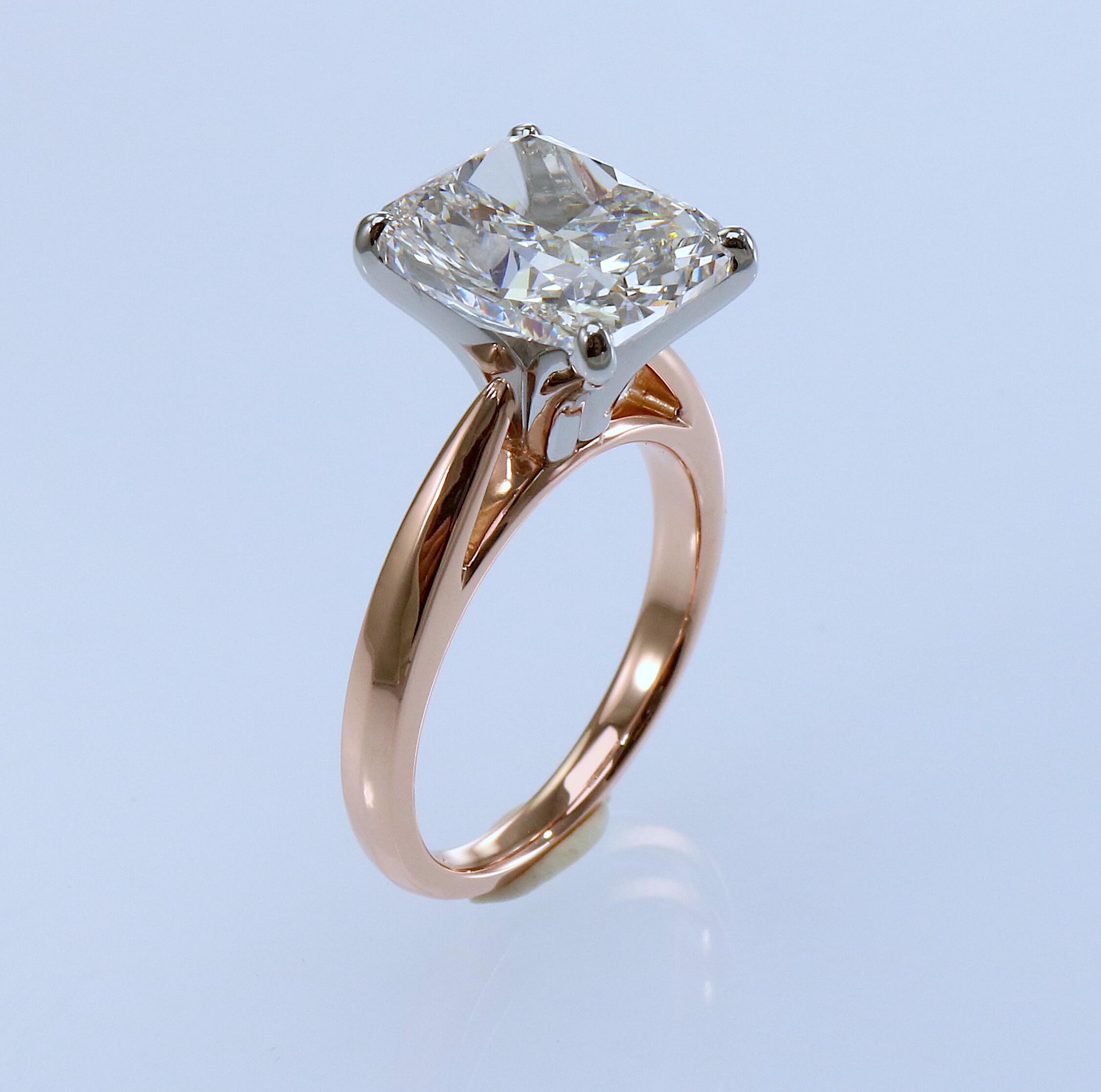 Classic
A quality look that is timelessly good yesterday, today and tomorrow. Balanced, dainty, petite, detailed with minimal metal work.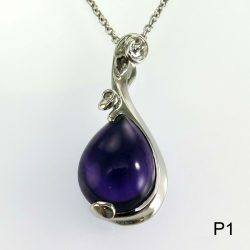 Organic
A softer flowing line inspired by the natural curves of sails, ribbons or vines. Not necessarily balanced but having movement. Also called art nouveau.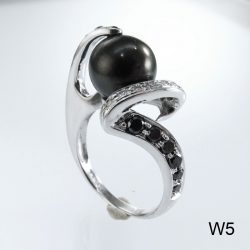 Sculptural
A dynamic work of art on your hand. Each detail is carefully chosen for dramatic effect. Great attention to tailored well refined lines. Clean and high polished.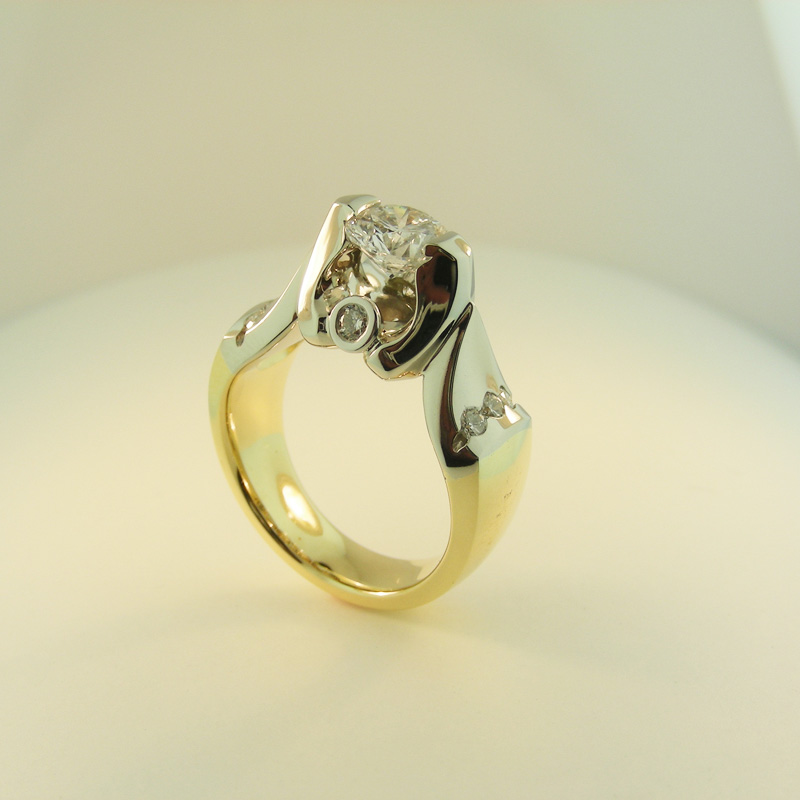 Fashion Forward
Young and daring to try the newest style. Not following what has been done but setting the course with new ideas in color, texture, and shape. It is always getting updated. Makes a statement about the wearer and what they like without being pretentious.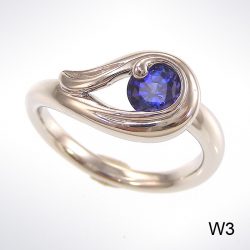 Balancing Act
Asymmetrical, it has a feeling of movement. Odd numbers of stones or elements with different shapes.
Your conflict-free jewelry deserves a personal touch
Let Jewelry by Design provide it. Whether we're fixing an heirloom, creating one-of-a-kind jewelry gemstones, or restoring the polished shine of your favorite piece, we use a delicate and loving hand to produce breathtaking results. Make an appointment today or contact us at 619-972-3866 to learn more about our craft with custom handmade jewelry.